The latest news about Good Road Recovery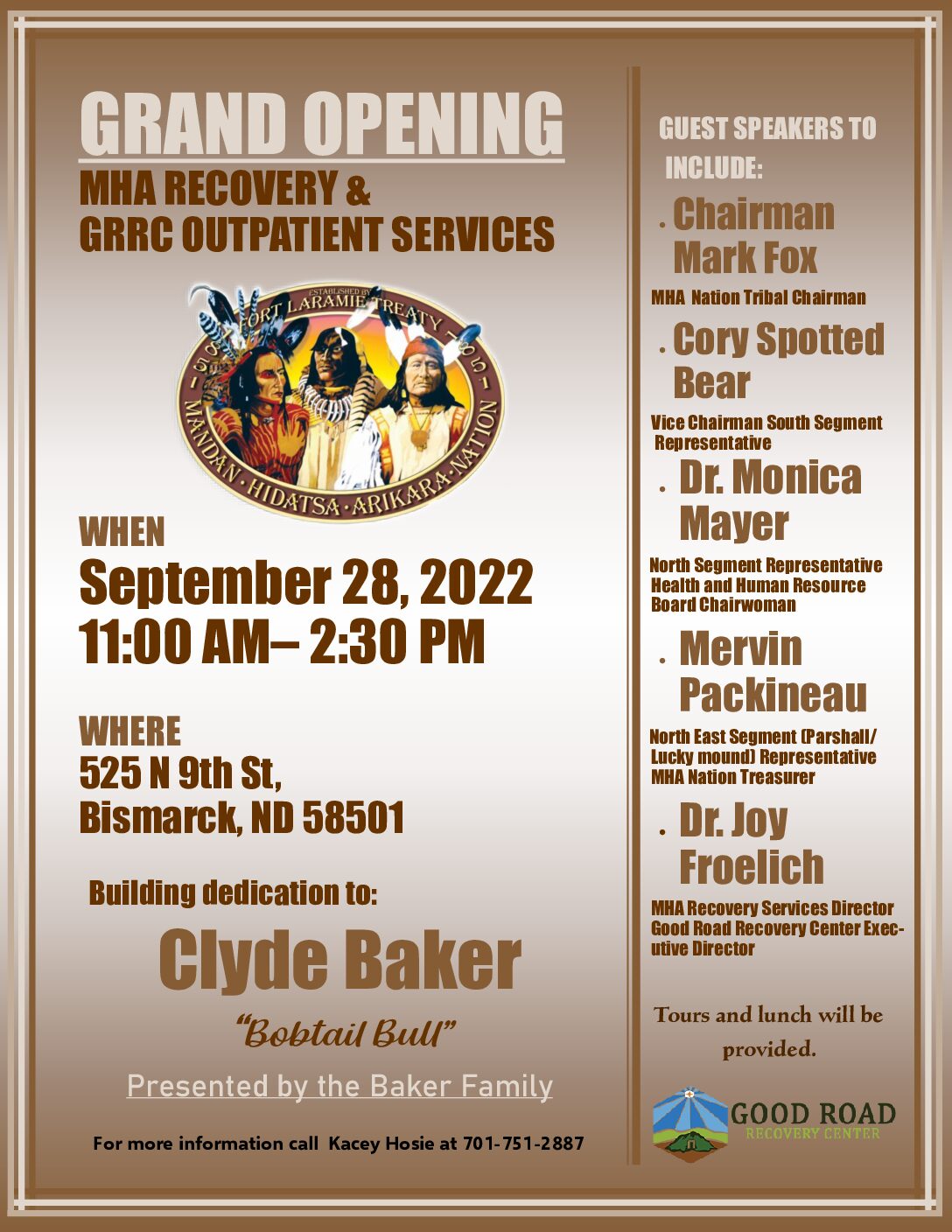 Grand Opening IOP Please join us for the Official GRAND OPENING for the Intensive Outpatient Program building. This building is new to the MHA Recovery Services program. It will offer all aftercare and IOP services to continue recovery services for clients who seek...
Contact Good Road Recovery Center with your questions.
We have trained support professionals waiting to help.
Address
Good Road Recovery Center
1308 Elbowoods Ln
Bismarck, North Dakota 58503
Call Us
(701) 751-8260
Recovery Hotline
(701) 421-8869
Email Us
info@goodroadrecovery.com