Good Road Recovery Center Philosophy
The Good Road Recovery Center of the MHA Nation believes that alcoholism/chemical dependency is a progressive disease that affects the physical, emotional, intellectual, social, and spiritual aspects of ourselves and our families, as well as the overall dynamics of our Tribe.
It is also our belief that this disease can be arrested through education, intervention, treatment, and self-help. In our treatment philosophy, we believe that an individual does have control over his/her life. The individual, through his/her decision-making process can dictate his/her present and future. We also believe that with the help of a higher power or Great Spirit, and with the strength of our traditions and culture, we can improve our chances for sobriety and a healthy lifestyle.
The Good Road Recovery Center has the belief that through non-judgmental education, a return to our cultural teachings and prevention activities with our families and relatives, we can make known the future consequences of the use and abuse of mood-altering chemicals and create positive attitudes and behaviors regarding abstinence and recovery.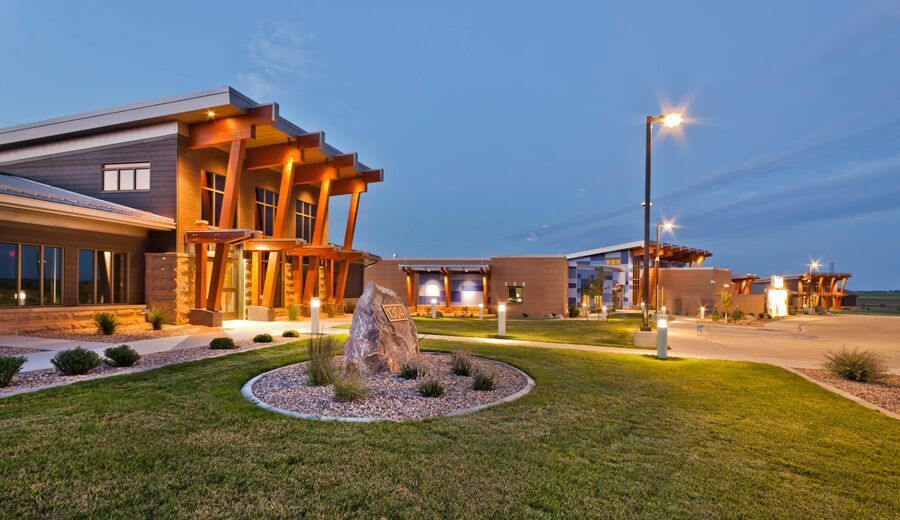 During the height of the Bakken Oil Boom and the aftermath, members of the Three Affiliated Tribes were plagued by an all-time high for substance use and substance use-related effects. In 2015, MHA Nation Chairman Mark Fox recognized the need to act. Along with a team of professionals, work on a drug treatment center had begun. From 2016-2018 Chairman Fox's team worked diligently to create and design a fully operational drug treatment center in Bismarck, ND. This move established the first treatment center centrally located, tribally funded and operated.
MHA Nation partnered with multiple agencies and programs throughout the nation to create a network for our members so they may receive help before, during and after the construction of Good Road Recovery Center. The Good Road Recovery Center construction was completed in August 2018 and began accepting clients in December 2018 after receiving a ND License.
Together we work toward providing a greater understanding for the healing capacity of our culture. We achieve this by instilling in our people the knowledge and desire to live in balance with themselves and the world around them.